A & A Leadership Team
Our company culture is built on experienced leaders who use years of experience to deliver results for our clients.
Contact us
We are experts at connecting the right skills with the right task. With diverse industry experiences – A & A success is built on our personal approach to cost effective, experienced, solutions-focused job placement.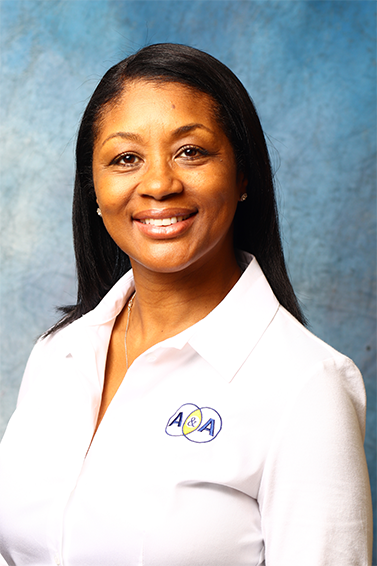 Gail Luchey
A & A President
Gail Luchey
A & A Services President
As the President of A&A, Gail Luchey has more than two (2) decades of experience in staffing, recruiting, safety, security, and risk mitigation. In her active role managing the services we offer, she leads contract administration, organizational and operational oversight, as well as employee relations. She and Andrew started A&A in 2003, with the goal to build a boutique agency large enough to hire hundreds of employees, yet small enough to give customers the tailored services they expect and deserve. Her unique business acumen has allowed her to be ranked amongst the top women business owners in the staffing and security industries.
Prior to starting A&A, Gail was a claims manager for an elite insurance carrier. She graduated from Florida Atlantic University with a Bachelor of Science in Human Resources. In 2009, she led efforts to open A&A Workforce, a subsidiary non-profit, which focuses on providing support services to disadvantaged groups of people to help them sustain employment. In addition to her business ventures, she remains heavily involved in charitable, community-based pursuits. She offers exceptional expertise and clear guidance to meet the needs of the employees and customers we serve.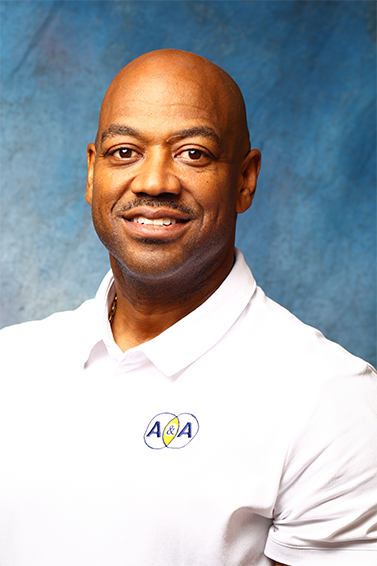 Andrew Luchey
Company Founder
Andrew Luchey
Company Founder
Mr. Andrew Luchey earned a Bachelor of Science Degree in Business Administration. He began his career at Ernst & Young as an auditor. He has also held a variety of executive roles in finance and operations with several industries ranging from commercial real estate to telecommunications. The significant experience acquired at a senior management level led to his feature in newspaper articles, round-table discussions, as well as other trade publications highlighting his minority business leader efforts.
Outside of the office, Mr. Luchey serves as an Advisory Board Member with the Urban League of Palm Beach County. He is a business partner with the Palm Beach County Black Chamber of Commerce publishing a directory of minority owned businesses. In addition, he has served as a Board Member for the Palm Beach County Community Relations Commission.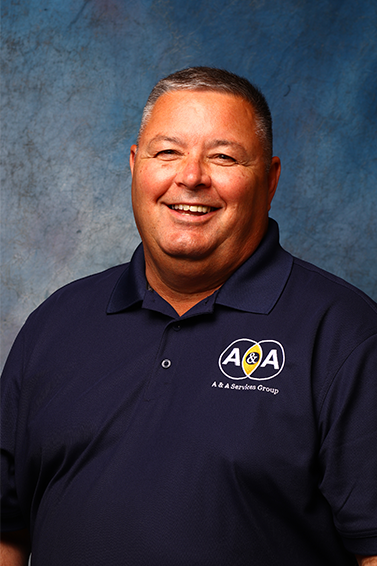 Shawn Inman
Senior Vice President, Operations & Training
Shawn Inman
Law Enforcement
Shawn Inman possesses 28+ years of law enforcement experience. He was also a Firearms Instructor/Chemical Agents Instructor Use of force and verbal de-escalation instructor for State Law Enforcement and the Special Operations Unit. He is a graduate of the State of New Jersey Police Training Academy specializing in the Department of Criminal Justice.
In his role as the SR VP of Operations, Shawn ensures the successful implementation of client security programs and corporate training initiatives; such as, access control, loss and crime prevention, use of force continuum training, and risk management. Shawn's knowledge and experience supports our efforts to effectively manage site operations, issue resolution and client satisfaction.
Garrett Cizek
Vice President, Sales & Operations
Garrett Cizek
Regional Manager
Garrett has been working in the account management and business development field for over two and a half decades. His success in the security field began while working for one of the world's largest security providers, where he earned several top awards for sales and operational impact and served as an interim Vice President.
Garrett has been responsible for the planning, training, execution, and supervision of numerous operations and projects. He is a service-driven professional with direct experience in assignments including executive protection, pharmaceutical, retail, and high-rise & building security. Garrett studied communications and marketing at St. Louis University.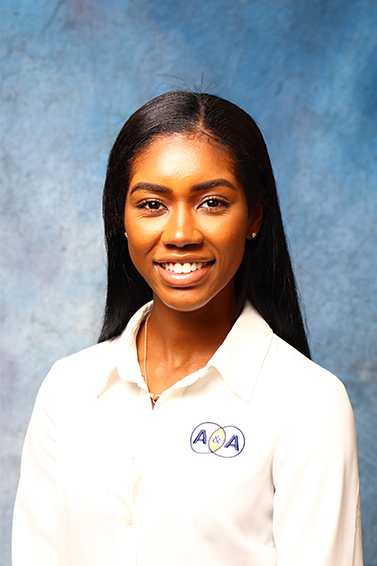 megan luchey
a&A Insurance | president
Megan Luchey
President - A & A Insurance
Ms. Megan Luchey started the first generation of ownership at A & A Insurance Services when she and her father started the business in 2012. Her affinity for problem solving and customer service led her to the insurance industry. Megan, as a young professional, worked at A & A Insurance Services while attending high school at Dreyfoos School of the Arts. After Megan's admirable high school career, her passion for he insurance industry continued in her studies at Florida State University where she completed a dual major in Entrepreneurship and Marketing.
Megan has worked all facets of the insurance agency, including customer service and sales. As a licensed General Lines Agent and Health, Life and Annuities Producer in Florida, Georgia and New York.
Evelyn Looney
Board of Directors
Evelyn has been a member of the A & Associates management team since 2008. She provides operational support and contract compliance. With a strong background serving school districts, Evelyn is prepared to employ evidence-based techniques to staff this account successfully. She is currently responsible for hiring and training managerial representatives who currently work on this account. She has an excellent working relationship with districts and has been proactive with problem solving with a solutions-oriented attitude. Evelyn earned an Associate's Degree from Palm Beach State College in 2011.
Evelyn Looney
Board of Directors
Corporate Headquarters
951 Sansbury's Way
West Palm Beach, FL 33411
Phone  |  561.533.5303
Local ASIS Members
Local BOMA Members
Certified Security Trainers
A & A Associates, Inc., a WMBE company founded in 2003 by Andrew Luchey provides industry-leading staffing and security services to a wide range of private and government clients.