A & A Hallmarks of Security

Management Responsiveness and Professionalism
"We pick up the phone and respond quickly!"
Our clients rate responsiveness as the single most important issue when it comes to security companies. Responsiveness and professionalism of our staff is also rated as the top attribute our clients value. We believe responsive service with a real sense of urgency can only be delivered through great leaders, which is why "leadership" is one of our core values. With over 75 years of industry experience, our team of security management professionals creates great relationships with our clients and employees and responds proactively to their individual needs.

 A-Team Security Officers
"We only want A-Team Officers!"
Quality of personnel segmented between screening and stability of security personnel is the second highest rated issue with our clients. Our clients indicated that professionalism and quality of our security personnel is the second most critical area in which our clients appreciate and promote A & A. In an industry that often ignores front-line employees, A & A Security views our employees as our most  important asset and sustainable competitive advantage.

Performance-Based Business Model
"The Value of Performance."
According to clients, contract performance is the third most critical issue, with quality assurance and continuous improvement included with performance.
We believe customers are seeking complete transparency in their partnership with their contract security firm – and A & A Security has always been an industry innovator and leader in this critical area.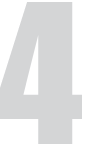 Flexibility and Customization
"Our clients receive customized security plans."
Clients demand security companies to have flexibility and customization. A & A Security clients like our agility, flexibility and willingness to customize programs. The largest national and global firms simply can't be nimble because of their bureaucracy.
At  A & A, clients never have to settle for a cookie-cuttter, one-size-fits-all-program.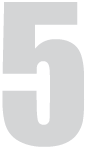 National Company with a Boutique Business Philosophy
"Every client and every officer is important to us."
Strong relationship with management and on-site staff rounds is another Hallmark you will receive when working with A & A. Our key attributes are availability and committment of management – especially when handling the most critical issues. Of the 8,000 contract security companies in the country, the majority are either national/global firms built through public stock, private equity funding or M & A activity – or small local firms with limited resources.
A & A Security is a privately-held, family owned company that has achieved growth organically – one client and one employee at a time.
Leading Provider of Security Solutions
A & A Security is a local yet national boutique security company that has security experts to build comprehensive security solutions from the ground up.  Every client is guaranteed an upscale uniformed (armed or unarmed) security professional based on the needs of the particular client.  With decades of security and customer service experience behind us, you are sure be given the best security service on the market.  Our upscale uniformed security professionals are efficient, systematic, and specific to the task at hand.
A & A is not the type of company to just put an officer on your site.  No matter the size of the security detail, A & A will design and implement a security plan that is unique to your site.  There will be no cookie cutter approaches to our security programs.  Any large security company can do that.
Once a security program is in place, we will train our officers on the detailed post-orders and the officers must comprehend these post-orders in order to work on any clients site.  We will never send an officer to any site without any proper knowledge or training.  Otherwise, our clients are just wasting their money.
We understand clients have a budget and we must show a return-on-investment so for every client we will conduct business reviews to disucss security trends, events that security has resolved and more.  Our state-of-the-art tour-tracking and report system is just one of the many tools we provide our officers to be successful in the field.  We understand the importance of providing the tools the officers need to succeed – A & A doesn't exist without quality trained officers.  A & A's sites are managed and supervised by our leadership team.  Our managers ensure that every site has the highest quality of trained security officers again that strictly follow the clients post-orders.
A & A also believes in paying our officers the highest wage possible. We want to ensure our officers are taken care and we provide additional benefits to all of our officers. We continually give our rewards, prizes, and praises to our officers.  We always want our officers to know how much we appreciate their service to protect our clients, clients assets, visitors and more.  We believe that taking care of our officers is one of the biggest reasons why our turnover rate is extremely lower than the market average. It's a huge benefit for our clients to have experienced trained officers who know their site inside and out.
Enforcement of rules and regulations
Entry and egress access control
Deterrent of criminal activity
Visitor and employee indentification verification
Armed or Unarmed uniform officers
Incident and Daily Reporting
Emergency Reporting
Mobile Patrols
Gate Officers
Loss Prevention Specialists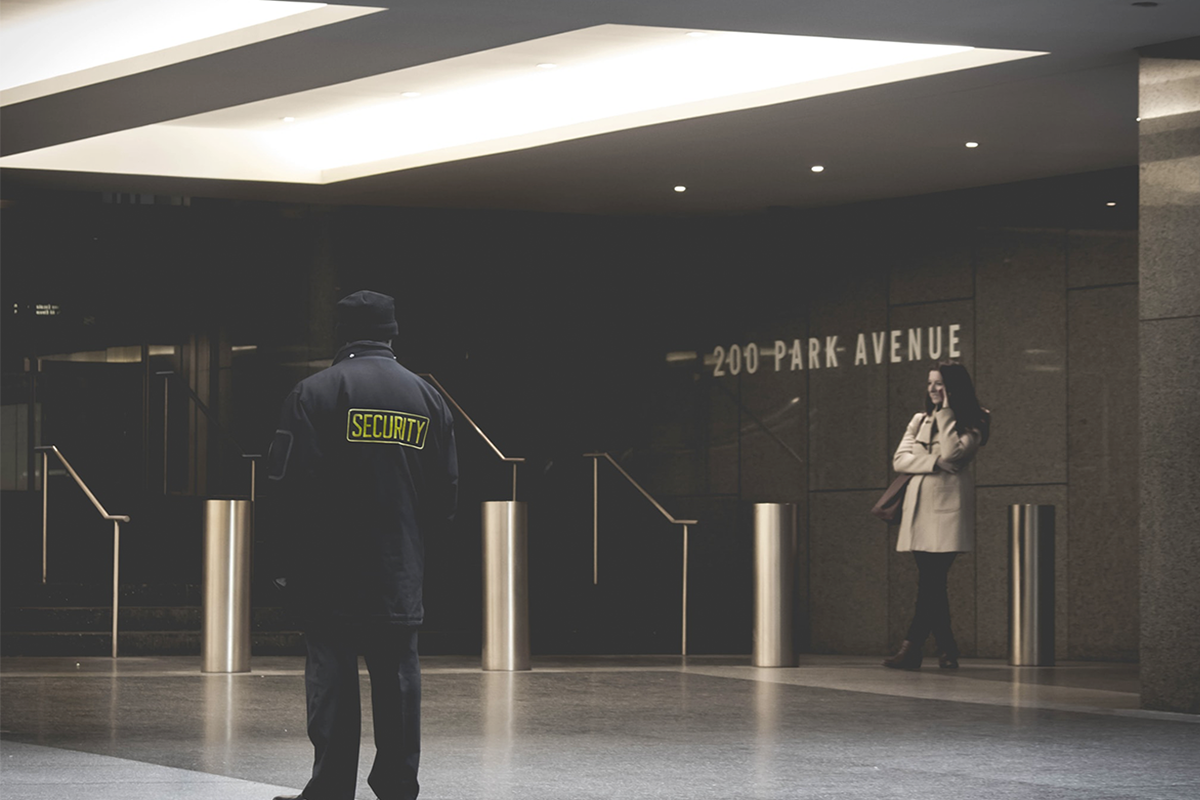 A & A has developed a culture built around successful human capital management through the concept of "creating engaged employees". Beginning  with our recruiting efforts to attract employees who are seeking careers all the way to the final background check, our selection process goes well beyond technical requirements. Each candidate must pass critical assessments required to confirm the candidate's aptitude and knowledge. We offer the comprehensive A-Star Employee Screening Process, which includes the following:
Basic Requirements, General Criteria & E-Verify
Assessment Testing ( Aptitude & Behavorial)
Aptitude Testing
Drug Testing
P.E.A.K Performer Program (Pre-employment Assessment of Knowledge)
Emergency Situations
Asset Protection & Security
Human & Public Relations
Report Writing
Ethics, Deportment & Professional Conduct
Patrols & Fixed Posts
Physical Security & Crime Prevention
Fire Protection & Life Safety
Criminal Law & Criminal Liability
Civil Law & Civil Liability
A & A views training as one of the most critical elements of a successful security program and fundamental to the performance of professional security officers. Our training program is built around two key principles:
Supporting our recruiting model of attracting career-minded individuals
Utilizing technology to bolster our in-person training with interactive efficiency
Our 10-Star Training and Development Program is provided through our A & A Academy of Professional Development and managed through our Learning Management System (LMS). 
Patrol & Observation
Note Taking and Report Writing
Importance of Documentation
Safety
Understanding Liability and Loss Prevention
Public Relations and Communications
Crisis Management
Access Control
Terrorism
Legal Aspects of Private Security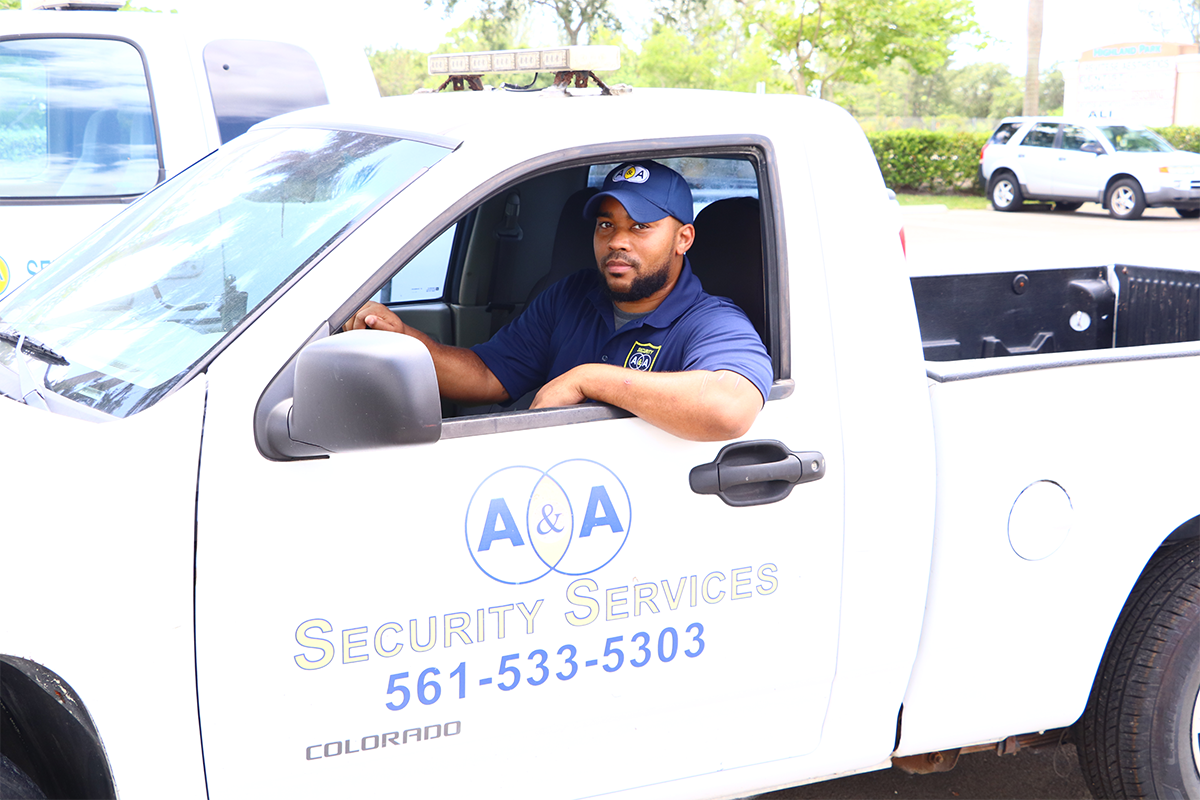 Corporate Headquarters
951 Sansbury's Way
West Palm Beach, FL 33411
Phone  |  561.533.5303
Local ASIS Members
Local BOMA Members
Certified Security Trainers
A & A Associates, Inc., a WMBE company founded in 2003 by Andrew Luchey provides industry-leading staffing and security services to a wide range of private and government clients.