Management Responsiveness and Professionalism
"We pick up the phone and respond quickly!"
Our clients rate responsiveness as the single most important issue when it comes to security companies. Responsiveness and professionalism of our staff is also rated as the top attribute our clients value. We believe responsive service with a real sense of urgency can only be delivered through great leaders, which is why "leadership" is one of our core values. With over 75 years of industry experience, our team of security management professionals creates great relationships with our clients and employees and responds proactively to their individual nees.

A-Team Security Officers
"We only want A-Team Officers!"
Quality of personnel segmented between screening and stability of security personnel is the second highest rated issue with our clients. Our clients indicated that professionalism and quality of our security personnel is the second most critical area in which our clients appreciate and promote AA. In an industry that often ignores front-line employees, A & A Security views our employees as our most  important asset and sustainable competitive advantage.

Performance-Based Business Model
"The Value of Performance."
According to clients, contract performance is the third most critical issue, with quality assurance and continuous improvement included with performance. 
We believe customers are seeking complete transparency in their partnership with their contract security firm – and A&S Security has always been an industry innovator and leader in this critical area.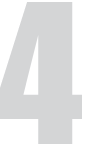 Flexibility and Customization
"Our clients receive customized security plans."
Clients demand security companies to have flexibility and customization. A & A Security clients like our agility, flexibility and willingness to customize programs. The largest national and global firms simply can't be nimble because of their bureaucracy.
At  A & A, clients never have to settle for a cookie-cuttter, one-size-fits-all-program.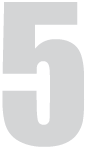 National Company with a Boutique Business Philosophy
"Every client and every officer is important to us."
Strong relationship with management and on-site staff rounds is another Hallmark you will receive when working with A & A. Our key attributes are availability and committment of management – especially when handling the most critical issues. Of the 8,000 contract security companies in the country, the majority are either national/global firms built through public stock, private equity funding or M & A activity – or small local firms with limited resources.
A & A Security is a privately-held, family owned company that has achieved growth organically – one client and one employee at a time.